Keep in mind that we may receive commissions when you click our links and make purchases. However, this does not impact our reviews and comparisons. We try our best to keep things fair and balanced, in order to help you make the best choice for you.
HANCE FAMILY CHIROPRACTIC CARE
3508 W. Houghton Lake Drive
Houghton Lake MI 48629
989-366-3000
If a product is not listed below, please call our office. (Click link for purchase)
Therapeutic Aids
RangeMaster Stretch Strap

The 9 elastic loops allow you to center the band and pull evenly in the direction of your stretch. The two end straps are the perfect fit for your hands to grasp the stretch band and pull where you need to. The dual sided strap includes non-stretch webbing on one side and elastic stretchable loops on the other. Great for addressing all of your stretching needs.
Backnobber II -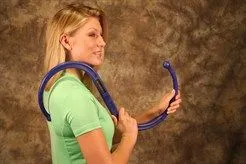 The unique S shape of the Backnobber II allows you to easily reach areas of back, neck, shoulders and other areas to manage muscle pain.
Applies firm, deep pressure to knots in the muscles of the neck, shoulder, upper and lower back and to nearly any other location where muscle soreness may occur.
CorFit Lumbosacral Belt- In Store Discount
https://amzn.to/41SuRmc


Patented CorFit elastic fitting system supports the entire abdominal region to supplement weakened abdominal muscles and posture and limiting the motion of muscles and ligaments.
Elastic back panel is made with flexible posterior stays with adjustable double side pulls that provide customized abdominal compression. The wicking material draws moisture away to help you stay cooler. CorEdge finish around the edges adds comfort without any binding or irritation and the ultra-durable front panels, which close with a hook-and-loop. Available in five sizes Small, Medium/Large, Extra Large, 2XLarge and 3XLarge.
BodySport Standard Fitness Balls
Use the Body Sport Exercise Ball with Pump to strengthen, stretch, tighten, and tone all major muscle groups. This exercise ball features a 500-lb. static weight capacity.
Thera-Band - In Store Discount
A superior band product for resistance training and rehabilitation, provides both positive and negative force on muscles and joints, stretches tones and conditions all major muscle groups

Simple & easy to use product for upper & lower body exercises that can be performed anywhere, is ideal for conditioning & rehabbing muscles

Color-coded Progressive Resistance system allows users to recognize improvement as it happens, as you grow stronger you can move up to the next color

Highest quality natural rubber latex resistance bands are recognized as the original system of progressive resistance for over 40 years

Each band measures 5-Foot-long X 5 Inch wide and comes in three color-coded resistance levels: Yellow-3-4.3 lbs.; Red-3.7-5.5 lbs.; Green-4.6-6.7 lbs.
Rock Tape- In Store Discount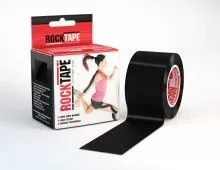 RockTape is a special kind of tape known as kinesiology tape. first used by acupuncturists and chiropractors in Japan, today kinesiology tape is used by practioners throughout the world to treat injuries and improve sports performance. RockTape is effective for the treatment of a wide variety of problems, not just sports injuries.
RockTape is used for:
Achilles tendonitis

Plantar fasciitis

Jumper's knee

ACL/MCL issues

Rotator cuff

Groin and hamstring pulls.

Lower back issues

Shin splints

Tennis and golf elbow

Pain associated with pregnancy

Postural correction

Hot & Cold Comfort Packs - In Store Only



Traditional hot and cold packs for treating strains, sprains, tendonitis and other injuries. Soft, no-frost cover. Store in freezer until needed. Heat in microwave. Non-toxic and biodegradable gel.